Hi everyone, I need to install office 2007 for work. I keep receiving this error and I can not figure out what it is.
I have just installed the latest version of windows installer but again I get this error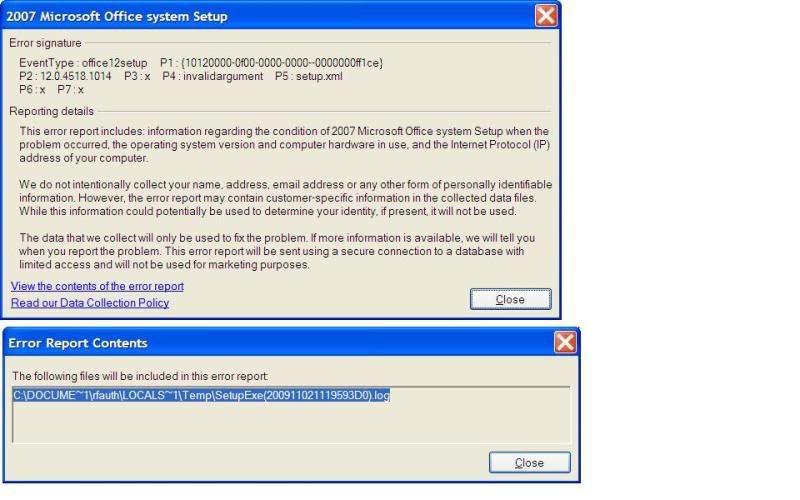 Its frustrating me that I can not get this to work
any help would be great!!
Ive uninstalled updates, reinstalled them, done the same with office and have reinstalled the .net programs and im not getting any luck anywhere